Medicinal cannabis is legal in Australia, and patients can ask their doctor for a prescription for it for certain medical conditions. But as you'll notice, there are many different medical cannabis products on the market right now, and each of them provides unique benefits and drawbacks.
Before going to your doctor and asking for a prescription for medicinal cannabis products, it's important that you understand the different types of products and their effects. We're here to help you with just that.
Below, we're getting into all the different types of medical cannabis doctor available for Australian patients, which products are legal, and how you can purchase medicinal cannabis yourself.
So, read on to learn more!
What Medicinal Cannabis Is Legal in Australia?
Medicinal cannabis is legal in Australia, but there are many conditions and controls in place around the substance. Typically, medicinal cannabis products are divided into two categories in Australia, the ones under Schedule 4 classification and the ones under Schedule 8.
Let's take a look at the difference between these types of legal medicinal cannabis products.
Schedule 4 Medicinal Cannabis
Medicinal cannabis under schedule 4 classification means that the product contains pure CBD with no more than 0.3% of THC and other cannabinoids. CBD is the primary cannabinoid in medicinal cannabis as it's a non-psychoactive compound that hosts many potential therapeutic benefits for users.
Most CBD oils, edibles, and tinctures are Schedule 4 drugs, which means that you need a prescription to purchase them. Any doctor can prescribe medicinal cannabis as long as they are Schedule 4 product. This type of medicinal cannabis may be used to potentially aid with symptoms of chronic pain, anxiety, depression, and more.
Schedule 8 Medicinal Cannabis
The second category of medicinal cannabis products in Australia is Schedule 8 medicinal cannabis. These are cannabis products that contain more than 0.3% THC, and these are very controlled substances that are only available under the special access scheme.
While they are technically legal, the medical practitioner has to apply for the special access scheme to be able to prescribe and give you medical marijuana. Since these medicinal cannabis products contain significant amounts of THC, medical practitioners say they have psychoactive effects and can get people "high".
Types of Legal Medicinal Cannabis Products in Australia
Here are some of the types of medicinal cannabis products available in Australia right now.
CBD Oils
There are various CBD oils available on the market right now, and they are all used differently. For example, most people enjoy using oral medicinal cannabis oil that you can drop into your mouth or mix with food or water. These products take around an hour before you feel the effects, but they also produce longer-lasting effects.
Another type of use of medicinal cannabis oil is topical creams. These creams are infused with CBD and other cannabinoids, and you can rub them directly into your skin.
And if you want, there are also medicinal cannabis oils that you can use with a vaporizer. That way, you inhale the cannabis to feel the effects faster. However, note that the effects of vaped medicinal cannabis products aren't as strong and don't last as long as oral oils.
CBD Edibles
Another way to take medicinal cannabis in Australia is through edibles. These are snacks like gummies, brownies, and candies that are infused with CBD oil. Just like with oral CBD oil, the effects of edibles take around an hour before they kick in. However, you can expect longer-lasting and more potent effects from these products.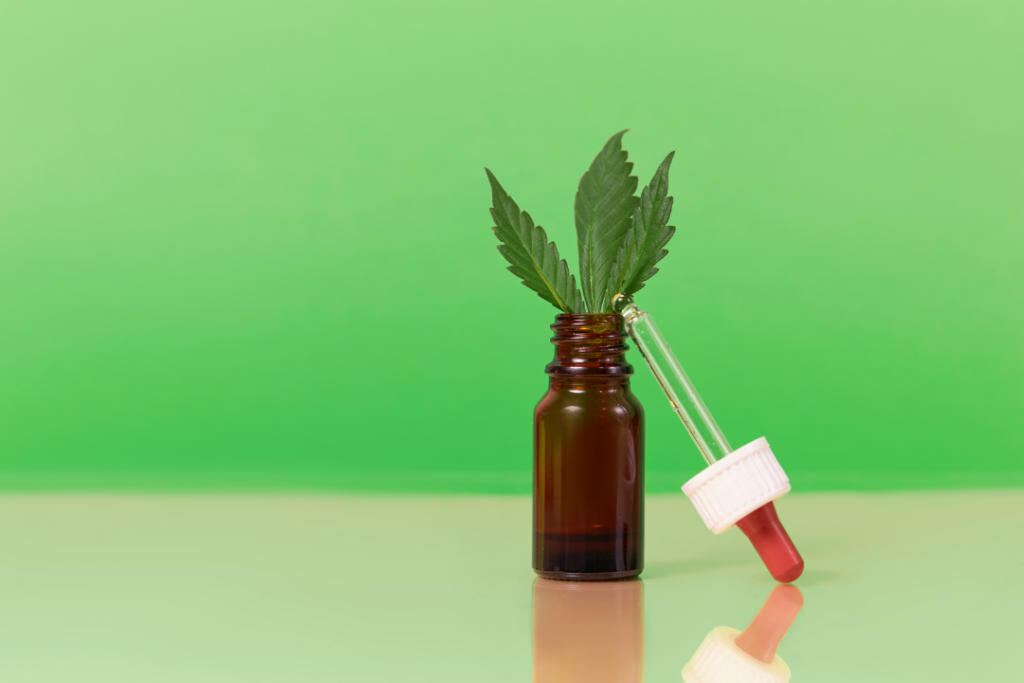 CBD Concentrates
Another option for people in need of medicinal cannabis products in Australia is concentrated. These are concentrated oils and products that contain high levels of CBD. These can produce very strong and potent effects and are usually smoked or vaped.
While they can produce strong effects, health professionals advise against smoking or vaping cannabis. This is because smoking requires you to inhale harmful particles into your lungs, which can cause damage and complications over time.
Click here to read about Mental health and suicide prevention.
CBD Flowers
Most medicinal cannabis products in Australia are in the form of concentrates and oils. However, certain stores and dispensaries can sell you medicinal cannabis flowers. These are flowers harvested from the cannabis plant that have been tried and treated. Typically, the plants are raised in very particular conditions, so they only produce CBD and have trace amounts of CBD.
These medicinal cannabis products are supposed to be smoked or vaped. You can place them in a pipe, roll them into a cigarette, or use a dry herb vaporizer to test their effects.
But again, smoked cannabis can be very dangerous. While you feel the effects of these products right away, they can harm your lungs. When taking medicinal cannabis, it's important to practice the utmost care as these products aren't approved for safety and efficacy by the TGA.
So, to stay safer, we recommend sticking to medicinal cannabis oils, concentrates, and edibles and avoiding smoking cannabis altogether.
How to Purchase Medicinal Cannabis in Australia
To purchase medicinal cannabis in Australia, you only need prescriptions from licensed medical professionals. As mentioned earlier, most medicinal cannabis products fall under the Schedule 4 category. This means that any doctor in Australia can prescribe medicinal cannabis products for conditions like anxiety, depression, chronic pain, and more.
To get a prescription, tell your doctor you're interested in using medicinal cannabis. From there, they will talk to you about the risks, potential effects, and whether it's the right option for you. After that, they will write a medicinal cannabis prescription you can use when purchasing products.
In fact, if you have a prescription, you can even buy medicinal cannabis online. That way, you don't spend valuable time waiting in line, traveling to the dispensary, and talking to employees. Instead, you can just sit back and wait for the medicinal cannabis product to be delivered to your address.
Conclusion
The Therapeutic Goods Administration allows medical cannabis in Australia. You must still choose the right medicinal cannabis product for your medical condition for the best experience.
Most of the medical cannabis products you can find in Australia are explained in this list. So, if you're having difficulty buying products for your particular needs, refer to this article.